TPO Roofing Contractors - Texas Flat Roof Company
Looking for TPO Roofing companies in Texas? Look no further. Lone Star Flat Roof Construction, LLC. is a commercial / industrial / institutional flat roof specialist. We focus on mechanically attached, fully adhered and Fleece BACK TPO roofing systems.
Our focused experience positions us to offer the best value to our customers. It allows us to provide the highest quality product at the most reasonable prices.
We not only value our customers, we value your time. Contact Lone Star and you will be connected to a certified TPO expert who will answer your questions on the spot. Request free roof consultation, estimates, options or samples. Need help with an insurance agent? Give us a call.
We have an impressive list of references available. We would like the chance to actually take you to meet some of them. Once you walk the roof you will see firsthand that Lone Star Flat Roof Construction, LLC. is the best TPO roofing contractors in Texas!
You have a business to run, let us solve your roofing problem.
TPO Flat Roofing is quickly becoming the solution of choice for architects, engineers and other system specifiers. TPO is lightweight, energy efficient, cost effective, durable, renewable, recyclable and environmentally responsible.
Because standard sheet width is 10 feet, there are considerably fewer field seams. Furthermore, the seams which do exist are fully welded together using a robotic process. This results in a welded membrane that can withstand the inevitable ponding that occurs on flat roofs. Lone Star is a leading installer of TPO flat roofing in the Texas.
There is a coupon good for 10% off of your roofing repair hidden somewhere on this site. The maximum value is up to fifteen thousand dollars. No disclaimers, no conditions- just 10% off of your roof repair.
Why did we hide it? We want our potential customers to be well informed about the options they have available. We also want you to know more about our company. It's not too hard to find, just keep reading and you'll come across it.
Trust the Flat Roof Specialists
Request A Free Roofing Estimate
Lone Star Roofing Texas Flat Roof Company
Austin, Texas
512-920-DRIP
San Antonio, Texas
210-970-ROOF
Dallas, Texas
972-441-ROOF
Houston, Texas
281-595-ROOF
TPO roofing repair in Texas is becoming a relatively painless process. Because TPO membrane is smooth and free of mineral granulation or embedded gravel, it is easy to discover and repair leak sources. Additionally, even when an old TPO roof begins to wear out after years of service, there are excellent low cost rubberized roof coatings available which will extend the life of the roof for years. We offer several lines of roof coatings that come complete with up to 15 year NDL (no dollar limit) manufacturer warranties. These warranties are supplied by the system manufacturer and cover both labor and material.
In addition to TPO roofing system installation and repair, we also offer a full line of commercial roofing services including:
PVC roofing

systems.

Foam roof coating, repair and replacement.

EPDM

(

rubber

)

roofing

systems

.

Demolition, installation and repair of all roof deck types.

A.P.P Modif

ied Bitumen Torch

Down

roofing system installation and roof repair.

S.B.S. Modified Bitumen

.

R-panel metal roofing, repair and replacement.

Energy Star rated

Thermal Roof Coatings

for metal and flat roofing applications.

Built

Up

Roofing (Tar and Gravel) systems composed of hot asphalt and fiberglass plies.

Metal roof repair and replacement.

Roof leak

investigation and

repair.
We also offer free roof consultation and help with insurance companies.
There are other TPO roofing companies in Texas who do high quality work at competitive prices. We encourage any potential client to get at least three estimates. Still, we are confident that none will match the value our focused dedication provides.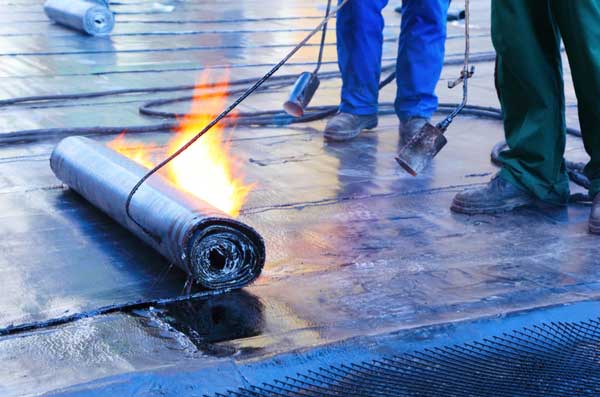 Why Choose Lone Star Roofing The Flat Roofing Specialists?
If you're in need of a reputable, experienced and locally-owned roofing contractor, there's only one clear choice – Lone Star Roofing. Our expert technicians will deliver the finest finished product without bloated costs or hidden fees. Our professional quote will be the price you pay, and our inspection process – which is free of charge – will ensure all the work needed is identified before anything is done.
More than 15 years of experience in Texas
Family-Owned & Operated Local Roofing Contractor
Industry-Leading Products & Materials from the Biggest Names in Roofing.
Ongoing Training & Continuing Education Courses for Team
Fully Licensed, Bonded & Insured Throughout the State of Texas
Thousands of Satisfied Texas Roofing Customers
Much, Much More
Your property, whether it's a home or business, stands as the single biggest investment for most people. Protecting it and using only the best service professionals and industry-leading products is integral to the long-term success of your roofing system. Our expert technicians are cross-trained in a wide range of disciplines to ensure they deliver the finest work and friendliest customer service. Each has training in the following:
Roof Inspections
Roof Construction
Roof Repairs
Roof Maintenance
24/7 Emergency Response
Trust the Flat Roof Specialists
Request A Free Roofing Estimate