What is TPO Roofing? - Texas Flat Roof Company
More and more frequently we are asked, what is TPO? There is an ever increasing demand for durable yet lightweight and energy efficient roofing systems. TPO roofing membrane was created specifically to meet that demand. Because these single ply membranes offer superior resistance to UV damage, the elements and chemical exposure; TPO is quickly becoming the commercial roofing system of choice- especially in the Dallas Fort Worth area.
TPO is short for Thermoplastic Polyolefin which refers to polymer blends containing various mixtures of rubber, polypropylene, polyethylene and reinforcing filler. TPO roof membranes are a blend of polypropylene and ethylene propylene polymers encapsulating a reinforcing sheet of polyester membrane.
TPO membrane is modified with UV absorbing agents, flame retardants and other proprietary substances designed to produce superior physical properties. We won't go any further into the chemical details but, if you're into such mental gymnastics, a good resource may be found here.
At Lone Star Flat Roof Construction, LLC., we value your time. Give us a call and speak directly to a Manufacturer Certified expert who can answer your questions immediately. You may request product samples, system mock ups and literature. Better yet, let us take you up on one of our TPO roofs for a walk through. You won't be asking, "what is TPO" for long.
There are primarily two different types of TPO membranes and two different methods of TPO application. In the section linked to above, we discuss the differences between standard and FleeceBACK™ TPO membranes and describe both fully adhered and mechanically fastened TPO roofing systems. We also explain the pros and cons between the various TPO membrane thicknesses.
Trust the Flat Roof Specialists
Request A Free Roofing Estimate
Lone Star Roofing Texas Flat Roof Company
Austin, Texas
512-920-DRIP
San Antonio, Texas
210-970-ROOF
Dallas, Texas
972-441-ROOF
Houston, Texas
281-595-ROOF
Once you have a good understanding of TPO roofing systems, you need to know what to look for in Dallas TPO roofing contractors. Whether you need a full blown TPO flat roofing system or just TPO roofing repair, it takes a specially trained roofer with specialized equipment to work with TPO. This section outlines the questions you need to ask potential Dallas TPO roofing companies.
By the way, we hid a 10% coupon on this site. Its good for up to $15,000 – No strings attached. Find the coupon, get ten percent off the total cost of your roof repair.
We want our potential clients to learn more about Lone Star and to have a good understanding of commercial roofing in general. Keep reading.
Don't worry, it's not that hard to find. Look for a link to the coupon a little deeper in the site.
TPO Roofing is Energy Star rated, EPA cool roofing.
Cool roofing systems, sometimes called green roofing, qualify for the federal energy tax credit. That means that in addition to saving you money on cooling bills, the government actually helps to pay for TPO roofing systems. Browse this section to learn more.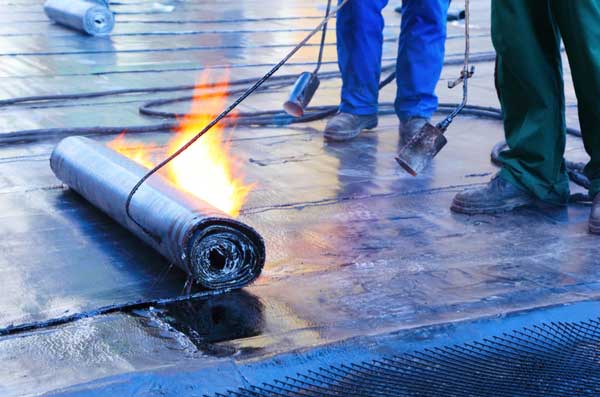 o how much does TPO roofing cost in Dallas? Browse this section for a pricing information checklist or to request TPO roofing estimates.
Also, keep in mind that we install more than just TPO. Call Lone Star if you need:
Other

Single Ply roofing systems inclu

ding

PVC

roofing

and EPDM

rubber roofing.

A.P.P

Modified Bitumen (Torch Down

Roofing

)

or S.B.S.

Modified Bitumen

(Mop Down Roofing).

Therm

al Roof Coatings of all types. This also qualifies as

Energy

Star

rated

EPA Cool Roofing.

Built Up Roofing (BUR)

,Hot

Tar,

Hot Asphalt

or Tar and Gravel

roofing

.

Metal roof repair and replacement.

Ro

of leak repair.

Metal roof coating.

SPF spray foam roof

repair and replacement

I

nstallation

, replacement or repair

of all

types of

roof decks.

Free roof c

onsultation

Insurance claim c

onsultation

Flat roof c

oatings

Al

uminum roof c

oatings

Energy

saving reflective roof

R-panel metal warehouse roofing, repair and replacement

Ceramic

, urethane and

modified acrylic roof coating systems
Trust the Flat Roof Specialists
Request A Free Roofing Estimate
Browse this section for information about the major TPO roofing manufacturers including Carlisle, Firestone and Genflex.
We've been trained and are factory certified by all three.
No other commercial roofing company in Dallas matches our commitment to excellence in the application of TPO roofing systems.
Trust the Flat Roof Specialists
Request A Free Roofing Estimate